Girlpower in de muziek? Dan mogen we één van de eerste rockzangeressen niet vergeten, The Queen of Rockabilly: Wanda Jackson. Al in de tweede helft van de fifties scheurde zij, amper volwassen, met haar visgraten stem over een vriendje in Hot Dog! That Made Him Mad, dreigt ze in Fujiyama Mama haar verkering hetzelfde aan te doen wat de Amerikanen met Hiroshima deden en laakt ze koppige vrouwen in Hard Headed Woman. Wanda klonk als het spreekwoordelijke niet zonder handschoenen aan te pakken katje. Een wild wijf voor die tijd of, beter, een jonge vrouw die wist wat ze wilde, en dat zat er al vroeg in.
Van kleins af aan zong Wanda en speelde ze gitaar, daartoe aangemoedigd door haar vader, zelf een muzikant. Net van highschool mocht zij haar eerste single opnemen: You Can't Have My Love, een country & roll niemendalletje, dat in 1954 op #8 piekte in de Billboard Magazine Most Played Country & Western in Juke Boxes-chart. Haar kostje was gekocht, ook al wees de platenbaas van Capitol Records haar af, want: Girls don't sell records. Ze stapte gewoon naar de volgende maatschappij en mocht tekenen bij Decca.
Samen met pa toerde ze in het country-circuit door het land, waarbij ma haar aankleedde. Niet de gebruikelijke cowgirl-outfit, maar elegante, hooggehakte looks. Wanda warmde toen ook regelmatig de zaal op voor Elvis. Met hem had ze kort een relatie en het was hij die haar stimuleerde om de rockabilly-kant uit te gaan, de stroming waarvan zij later dus tot Koningin werd benoemd. Later keerde zij terug naar de country en deed wat gospel om vanaf de eighties weer de rockabilly te omarmen. In 2009 straalde zij, 72 inmiddels, naast de producer van haar album The Party Ain't Over, Jack White.
Funnel of Love was in '61 een B-kantje, maar kreeg goede kritieken en in de loop der jaren werd het een publieksfavoriet. Het is ook meerdere keren gecoverd, onder andere door The Fall, Les Deuxluxes en Cyndi Lauper. Voor Jackson was die populariteit aanleiding het nummer in 2003 opnieuw op te nemen. Begeleiders: het schijt-aan-alles Psychobilly-gezelschap The Cramps. Zanger Lux Interior gedraagt zich een keer netjes en Poison Ivy speelt functioneel haar partij op de gitaar. Opvallend: de stem van Wanda is met de jaren alleen maar beter gaan klinken.
Funnel? Funnel is geen tunnel, uitgesproken door Daffy Duck – het is Engels voor trechter. Ik kende het woord niet. Wel hetzelfde principe als een tunnel. Zo één waar je als vanzelf in wordt getrokken door de aanzuigende, onontkoombare liefde. Luister en laat je meezuigen en overtuigen door The Cramps en Wanda. Zeker, zij had ondertussen je oma kunnen zijn, maar The Stones zijn van dezelfde generatie en net als zij is deze oma opgenomen in de Rock 'n Roll Hall of Fame. Ook nu nog, op haar 83ste, is zij actief. Over girlpower gesproken.
Wat doet jouw oma eigenlijk?
HIER KAN JE STEMMEN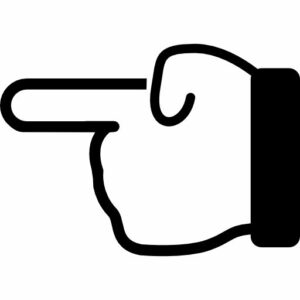 (van 21 november tot en met 1 december)