Sommige stemmen gaan al mijn hele leven mee. De stem van Stevie Nicks doet dat bijvoorbeeld.  Ik weet nog hoe blij ik was dat ik het nummer Sara van Fleetwood Mac netjes op een cassettebandje vanaf de radio kon opnemen.  Ik zal nog op de lagere school gezeten hebben en vond dit bijna het allermooiste nummer wat ik ooit had gehoord. Magisch die stem. En nog steeds hoort dit nummer bij de allerbeste nummers die ik ken. Elke keer weer genieten.
2020 lijkt wel een comeback jaar van Stevie Nicks. Inmiddels al dik in de 70 staat ze toch op een aantal verschillende manieren weer in de spotlights. Allereerst is de hernieuwde kennismaking met Edge Of Seventeen een feit. Miley Cyrus scoort een wereldhit met Midnight Sky en dat nummer is gebaseerd op de riff van het nummer van Nicks. Inmiddels is er zelfs een (uitstekende) mash-up van de twee nummers gemaakt.
Ook Fleetwood Mac doet nog steeds goede zaken. Lindsey Buckingham maakt geen onderdeel meer uit van de band, maar is vervangen door Neil Finn en in het pre-Covid-tijdperk toerden ze de wereld rond. Iets wat ze weer van plan zijn om te doen, wie weet in 2021 of 2022. Samen met diezelfde Neil Finn bracht ze ook een uitstekend nummer uit in 2020. Hier schreef ik daar eerder dit jaar al over. En als klap op de vuurpijl komt ze zelf ook met nieuwe muziek. Show Them The Way is haar eerste solo nummer in jaren.
Even terug naar die mooie stem. Binnen Fleetwood Mac paste de stem niet alleen. Die stem heeft fantastische nummers voortgebracht, en daar is Sara maar een voorbeeld van. Naast Fleetwood Mac maakte ze ook soloplaten en daar kwam de stem wat minder uit de voeten. Met Bella Donna uit 1981 ging dat nog wel, maar daarna bleek dat zij de muzikanten van haar band erg miste en werden de soloplaten steeds minder van kwaliteit. Alhoewel er op elk album toch wel een goed nummer te vinden was, is haar eigen oeuvre toch wel een kleine mislukking. En hoe jammer is dat met zo'n stem.
Maar dan in 2020 maakt ze dat toch weer een beetje goed. Haar stem klinkt krachtig als ooit te voren en ruim zes minuten lang neemt ze ons mee naar de politici uit haar jeugd en de tegenwoordige presidenten. In de aanloop naar de tumultueus verlopen verkiezingen komt Nicks met een bede.
It was all symbolic, nothing was as it seemed
They all left us in a single shot but they didn't take the dream
They were there in that house
Discussing the future and drinking champagne
I was just a piano player

The voice, part of their dream
I was 35 or maybe I was 15
It was just another night in the presence of Martin Luther King
I was just a dreamer, I was ready for the Kennedys

And I said, please God, show 'em the way
Please God, on this day
Light the fire, start it over, tell the world about the dream
Start it up and make it real
Een droom. Een betere wereld. Hoe mooi is dat om over te zingen. Op haar leeftijd is Stevie Nicks nog relevant en snijdt ze perfect aan waar het om gaat. En dat doet ze niet zomaar. De energie die ze losmaakt in dit nummer laat zien dat ze het nog steeds kan. De stem is er nog 1 uit duizenden en vanaf mijn jeugd tot aan nu toe loopt Stevie Nicks mee in mijn muzikale wereld. Dit nummer past in het beste wat zij ooit gemaakt heeft!
HIER KAN JE STEMMEN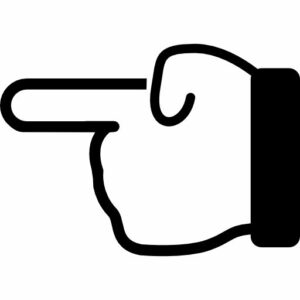 (van 21 november tot en met 1 december)