Elk jaar maak ik een Top 10 met de beste albums in dat jaar. Van eigen bodem staan in ieder geval staan The Pilgrims en The Reuters in dat lijstje en over de grens gooit Electric Feat met hun debuutalbum hoge ogen. Eentje die absoluut niet zal ontbreken is Holy Moly van het Zweedse Blues Pills. De titel dekt de lading volledig. Ik was al onder de indruk van hun bluesrockwerk vanaf het prille begin in 2014; ik omschreef de stem van zangeres Elin Larsson als Janis Joplin meets Deep Purple. Dit jaar kwam hun derde album uit en deze geeft aan hoe de band gegroeid is. Van goed tot goddelijk, en dat terwijl ze de bluesrock losgelaten hebben.
Holy Moly is een album zonder fouten en zonder zwakke plekken. En dan krijg je er nog een EP bij met vier extra tracks om even extra te genieten. De hele band is getalenteerd, maar het is frontvrouw Elin die alles verbindt. Met haar vocale kwaliteiten staat ze aan de top van de damesrockwereld. Nee fout, aan de top van de rockwereld, punt. Toen ze tien jaar voor het eerst een podium opklom was ze twintig en werd ze meestal op haar niet muzikale grond beoordeeld. Niet zelden hoorde ze geroddel dat rockende vrouwen waarschijnlijk lesbiennes zijn en er waarschijnlijk niet veel van konden. Gelul van prehistorische apen, want rocken doe je toch niet met je snikkel? Het bewijst wel dat er nog heel veel primaten met hun paarse knop denken.
Zoals gezegd zijn alle 15 tracks van bijna buitenaardse proporties, maar met het openingsnummer wordt de spreekwoordelijke toon gezet. Proud Woman start met flarden van een conversatie over gelijke rechten voor vrouwen, gevolgd door een schreeuwende Elin die gelijk Janis Joplin in haar hoogtijdagen even uitlegt dat ze geen onzin pikt.
Wastin' time believin' lies from the hypocrites
Roll the dice, getting snake eyes, waitin' to get bit
Keep hearing I'm in trouble, I know I ain't all there
Yeah, I don't really care
'Cause you can't kill the pride in me
There's fire inside of me burning' through every cell
I'm a proud woman
HIER KAN JE STEMMEN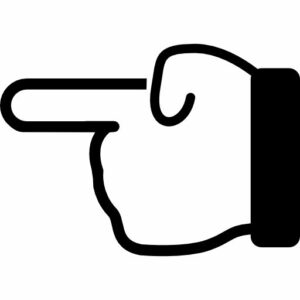 (van 21 november tot en met 1 december)