Een vrouwelijke collega gaat ieder jaar naar de Groots Met Een Zachte G optredens van Guus Meeuwis in het PSV stadion. Guus bevindt zich – om het netjes te zeggen – buiten mijn muzikale bubbel, vermoedelijk de reden waarom ik oprecht geïnteresseerd informeerde wat nou zo bijzonder was aan die concerten van Guus. Het verrassende antwoord luidde dat Guus een zeer beperkte stembereik heeft, wat maakt dat vrijwel iedereen zijn muziek uit volle borst probleemloos mee kan zingen. Misschien is dit ook wel een verklaring waarom mannen het schijnbaar beter doen in de pop/rockmuziek dan vrouwen: mannenstemmen zijn beperkter, en daarom beter mee te zingen!
Ik moest aan dit voorval terugdenken toen ik The Donnas beluisterde, het viertal Rockchicks dat zich dapper in de muzikale mancave heeft begeven. Zij spelen wellicht het meest masculiene muzikale genre dat er bestaat: de Classic Rock. Daarnaast lijken The Donnas goed afgekeken bij de reeds eerder genoemde Guus Meeuwis: het octaafbereik blijft alleszins binnen de perken om bij wijze van spreken door een stadion vol PSV hooligans meegebruld te kunnen worden.
Tekstueel is onderstaand nummer voor dat doel in ieder geval dik in orde: het heeft een hoog dikke lul-drie bier gehalte. Het was hun enige tamelijk bescheiden hitje, afkomstig van hun Spend The Night album, dat bomvol goeie party-rock staat.
I'm on my second drink
But I've had a few before
I'm tryin' hard to think
I think that I want you on the floor
De vier Donnas kennen elkaar van de lagere school, en deelden een voorliefde voor bands als Ramones, Kiss en AC/DC. Dat ze zelf als 14 jarige pubermeiden een rockband zouden starten was voor hen dan ook volkomen logisch, maar hun omgeving zag dat toch anders, vertellen ze zelf in dit interview.
Ik heb niet de indruk dat de Donna's het feminisme bovengemiddeld in hun muziek prediken, maar meer om pragmatische redenen het hardnekkige rollenpatroon willen doorbreken. Natuurlijk kunnen en mogen vrouwen net zo goed als mannen autorijden, voetballen, drummen, headbangen, dronken worden, nou ja, alles dus eigenlijk. Wie dat raar vindt heeft gewoon dikke vette pech, lijkt de filosofie van The Donnas. Dus spijkerbroek aan, T-shirtje, speel een lekkere gitaar riff, vette bas en drums erbij, en gewoon lekker rammen. These girls just wanna have fun.

HIER KAN JE STEMMEN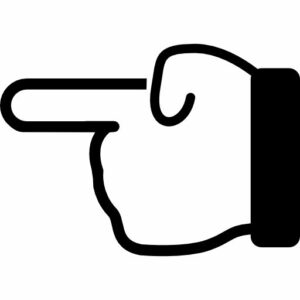 (van 21 november tot en met 1 december)