U haakt bij voorbaat af bij gruntend gegorgel? Ik kan het me heel goed voorstellen, sterker nog; ik meestal ook. Rauwe stemmen in de popmuziek… Heerlijk! Ietwat rauwer in de hardrock en de metal… Nog lekkerder! Grunten…Too much. Het is echt niet zo dat ik wegloop bij gruntende metal, menig festival of voorprogramma heb ik van genoten, maar primair ligt hier niet mijn smaak. Totdat ik wat beter en intenser naar Arch Enemy ben gaan luisteren en van daaruit heb ik meer waardering gekregen voor dit keelgeluid en dan vooral geproduceerd door vrouwen; in dit geval heb ik het over Alissa White-Gluz.
Alissa White-Gluz is een prachtige stoere verschijning en als ze haar keelgeluid laat horen dan kan dat behoorlijk afschrikken. Dat hoeft zeker niet, want er zit een zeer zacht persoon achter dit schild van metaal. Overigens, voor de niet-metal liefhebbers: dat geldt voor de meesten. Vroeger begaf ik me nog weleens in een moshpit of gewoon vrij pogoën en als je per ongeluk viel, dan werd en word je nog steeds liefdevol weer op de been gebracht. Alissa White-Gluz is een veganistische straight edger die het beste voorheeft met mens, dier en onze planeet. Nu ik toch bezig ben met informatie die totaal niet relevant is voor de prachtige muziek is het toch leuk om nog toe te voegen dat zij een relatie heeft met Misfits gitarist Doyle Wolfgang von Frankenstein.
Sinds 2014 is de Canadese Alissa White-Gluz het gezicht voor de Zweedse band Arch Enemy. Daarvóór was dat Angela Gossow die zich meer wilde richten op haar gezinsleven, maar nog wel een grote betrokkenheid heeft bij Arch Enemy door het management te doen van de band. Qua stemgeluid vind ik Alissa White-Gluz overtuigender en om die reden vind ik de laatste albums echt een must voor iedereen die van melodieuze metal houdt. Dat is het namelijk; zeer melodieuze muziek met daaronder een snoeiharde metal laag.
Ik heb gekozen voor een 'instappertje', om het gewoon een keer te proberen en ik daag degene die niet van grunten houdt uit om onderstaande clip helemaal te beluisteren. De verleiding was groot om voor een ballad te gaan, maar ik heb juist het nummer The World Is Yours gekozen om te laten horen dat dit soort muziek ook een duidelijke muzieklijn kent. Ik weet dat het voor veel mensen allemaal hetzelfde klinkt, maar probeer het in ieder geval tot en met het eerste refrein vol te houden. De muzieklijn van het refrein is erg aanstekelijk om met het complete publiek (post corona) mee te galmen. Ben je aangestoken door het Arch Enemy virus? Dan ligt er nog heel veel moois in het verschiet en is het album Will To Power waar The World Is Yours op staat een prachtig begin.
HIER KAN JE STEMMEN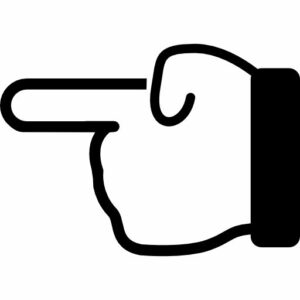 (van 21 november tot en met 1 december)