Shocking Blue was een Haagse band, opgericht door Robbie van Leeuwen in 1967. Hij had The Motions verlaten, omdat ze niet in staat waren internationaal te scoren. Alhoewel we de band eigenlijk alleen met zangeres Mariska Veres kennen kwam zij pas in de herfst van 1968 bij de band. Tot die tijd werd de zang op de twee eerste singles door Fred de Wilde verzorgd; Lucy Brown Is Back In Town werd een minihitje. Shocking Blue had toen een heel ander geluid. De Wilde vertrok vanwege militaire dienstplicht en dus moest de band op zoek naar een andere zanger(es).
Muziek-ondernemer Willem van Kooten (a.k.a. Joost den Draaijer) schreef op zijn website dat op een maandagavond in september (1968) een overhaast feestje in de Funtushoeve in Oud-Loosdrecht werd georganiseerd, omdat bekend was geworden dat Golden Earrings hun eerste nummer één met Dong Dong Diki Diki Dong hadden. De artiesten, platenpluggers, DJ's en managers waren in die dagen altijd wel in voor een feestje en ook aanwezig was de manager van Shocking Blue, Cees van Leeuwen (geen familie van Robbie) die op zoek was naar een zangeres met de stijl van Grace Slick van Jefferson Airplane. In de Funtushoeve speelden live-bands en op die avond waren dat de Bumble Bees met een mooi meisje als zangeres, die toevallig een aantal Jefferson Airplane-liedjes zong die diepe indruk maakte: Mariska Veres. De eerste single die ze opnamen was Send Me A Postcard, gevolgd door Long And Lonesome Road, die beiden hits werden (#11 respectievelijk #17) in de Veronica Top 40. De definitieve doorbraak kwam datzelfde jaar met de derde single Venus, maar pas nummer vier, Mighty Joe, werd de eerste nummer één hit. Venus wist wel de allerhoogste positie in de V.S. te bereiken.
De band heeft tot op de dag van vandaag fans en één daarvan is Carola Dijkmans; ze is al een fan sinds 1969 en het eerste singletje wat ze van haar zakgeld kocht was Mighty Joe. En sindsdien kocht ze alles wat los en vast zat van de band: singles, elpees en muziekbladen met foto's. In december 1970 had ik een prijsvraag bij de AVRO gewonnen en ik mocht Mariska Veres interviewen. Spannend en leuk en een onvergetelijke herinnering voor mij! In 1973 ben ik ook bij Mariska thuis geweest in verband met een interview voor de schoolkrant. Helaas stopte Shocking Blue in 1974, maar ik ben de solo-carrière van Mariska Veres blijven volgen. Overigens, in 1993 kwam Shocking Blue met nieuwe leden weer bij elkaar; alleen Mariska was het originele lid. Het meest ondergewaardeerde liedje van Shocking Blue uit die periode vind ik de single Body And Soul (met op de flipzijde) Angel. Het nummer is ook geschreven door Robbie van Leeuwen. Mijn  favoriete liedje van de originele Shocking Blue is Velvet Heaven; dit nummer staat op de elpee Third Album uit 1971.
Ik heb Shocking Blue meerdere keren zien optreden en dat was altijd een belevenis. Mariska had zoveel ervaring met live optredens en ze zong de oude hits met veel enthousiasme. Na een optreden in de Schouwburg Rijswijk (1993) heb ik contact met haar gezocht en haar toen gevraagd om een keer bij mij thuis alle plakboeken te komen bekijken die ik vanaf 1969 gemaakt en verzameld had. Samen met haar vriend is zij toen langs gekomen en dat heeft ze meerdere keren daarna ook gedaan. Zij was een erg lieve vrouw zonder enige sterallures. Ik heb altijd contact met haar gehouden. In juli 2006 had ik een lang telefonisch gesprek met haar. Ze vertelde toen dat er iets niet in orde met haar gezondheid was. Op 2 december 2006 kwam het bericht dat ze was overleden. Het was voor mij een grote schok. Ik zal Mariska nooit vergeten en ook de muziek van Shocking Blue blijft speciale herinneringen oproepen.
HIER KAN JE STEMMEN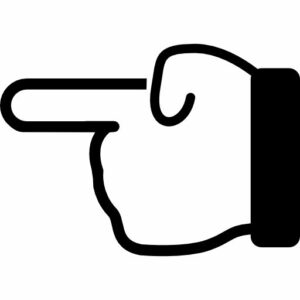 (van 21 november tot en met 1 december)